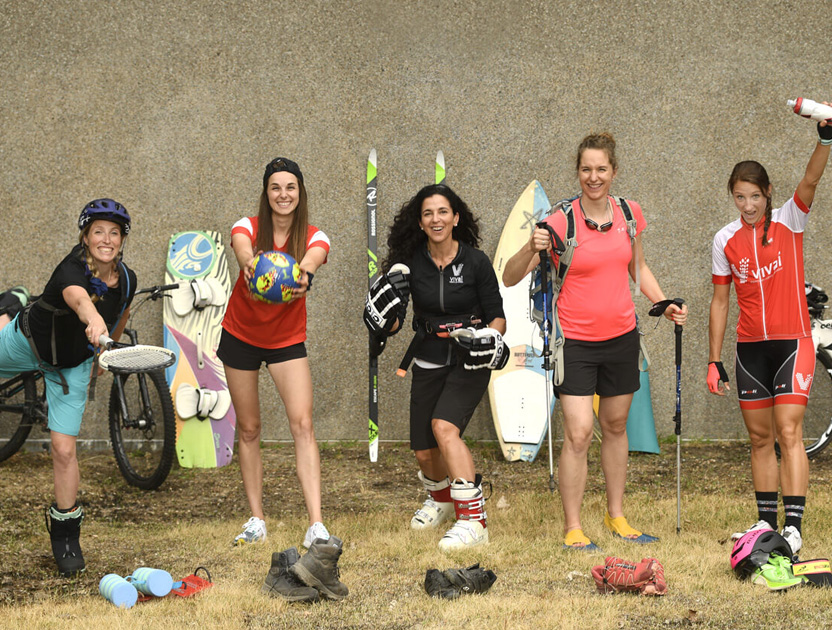 Call on our team of experts for your food and sport article, interview or column needs.
Having made several appearances in newspapers, on television, on the radio and in magazines, the Vivaï team is THE reference for sharing its expertise in nutrition and lifestyle habits.
---
Some of the media we appear in:
Radio AND podcasts
91,9 sports

RDS
La Petite Conversation Dux
TElEvision
Deux filles le matin (TVA)
Cours Toujours (MaTv)
L'Épicerie
Journals, newspapers and blogs
RDS En Forme
La Presse
Revue 10-21-42 Km
Allegro
Le Lait au Chocolat
VéloMag
Ricardo
Radio-Canada
Mag Découvertes
Magazine Véro
Liberté
Géo Plein Air
Espaces
Courrier du Sud
Le Trait d'Union Sports
Cycle Presse
Cycloscope
Food la vie
Kronobar
Triathlon Québec
Thyme maternité
WMAG
Zone Yoga Sports
As spokespersons and ambassadors, Vivaï nutritionists also take part in multiple campaigns and communications. To find out about our field experience, visit our Achievements section.