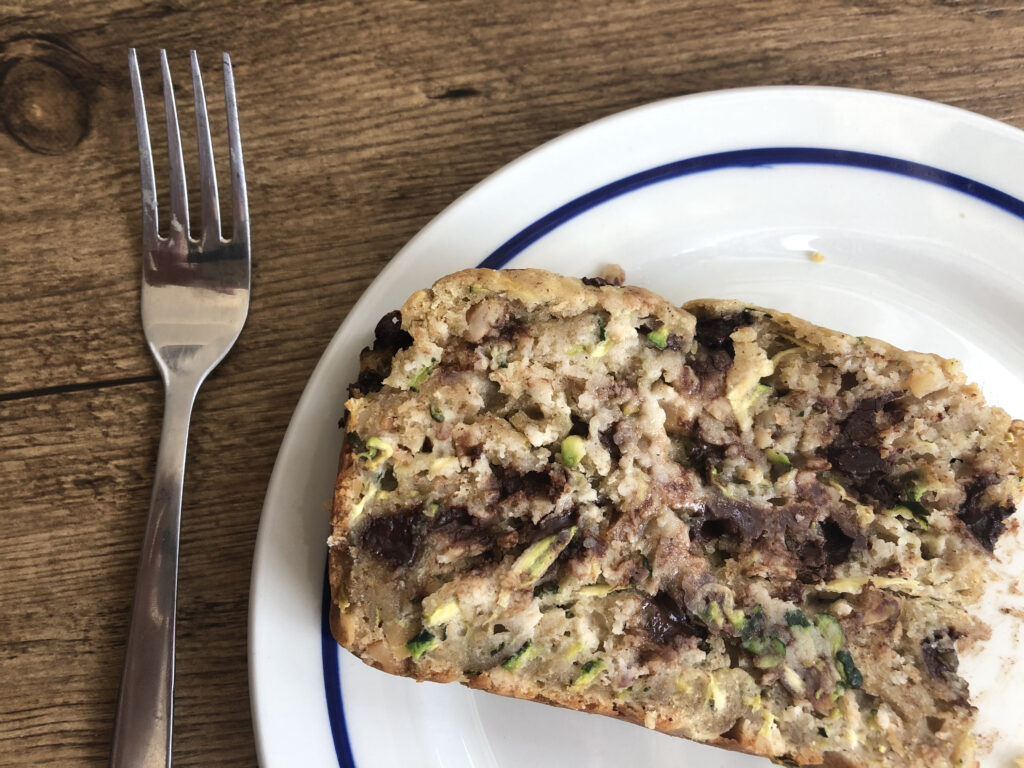 Switch it up with this bread recipe using zucchinis. We also like to use yellow zucchinis, which are rather available in summer.
Zucchini bread
Servings : 12 slices
Preparation : 20 minutes
Cooking : 60 minutes
Ingredients
2 cups (500 mL) all-purpose flour
1 cup (250 mL) wheat flour
1/2 cup (125 mL) sugar
1/2 cup (125 mL) dark chocolate chips
1/3 cup (80 mL) milk powder (eg Carnation) or protein powder
1 tsp (5 ml) baking powder
1/3 cup (80 mL) nuts of your choice, chopped
3 eggs
3/4 cup (175 mL) margarine, at room temperature
1 tbsp (15 ml) vanilla extract
2 cups (500 mL) zucchini, grated (about 2)
1/3 cup (80ml) milk or soy beverage
Methods
Preheat the oven to 350F. Lightly grease a loaf pan with margarine or oil.
In a large bowl, combine the flours, sugar, chocolate, milk powder, baking powder and nuts. Reserve.
With a hand mixer, beat the eggs, margarine, vanilla, zucchini and milk.
Combine everything and mix well.
Bake at 350 F for 55-60 minutes or until inserted knife comes out clean.
Let cool completely before slicing.