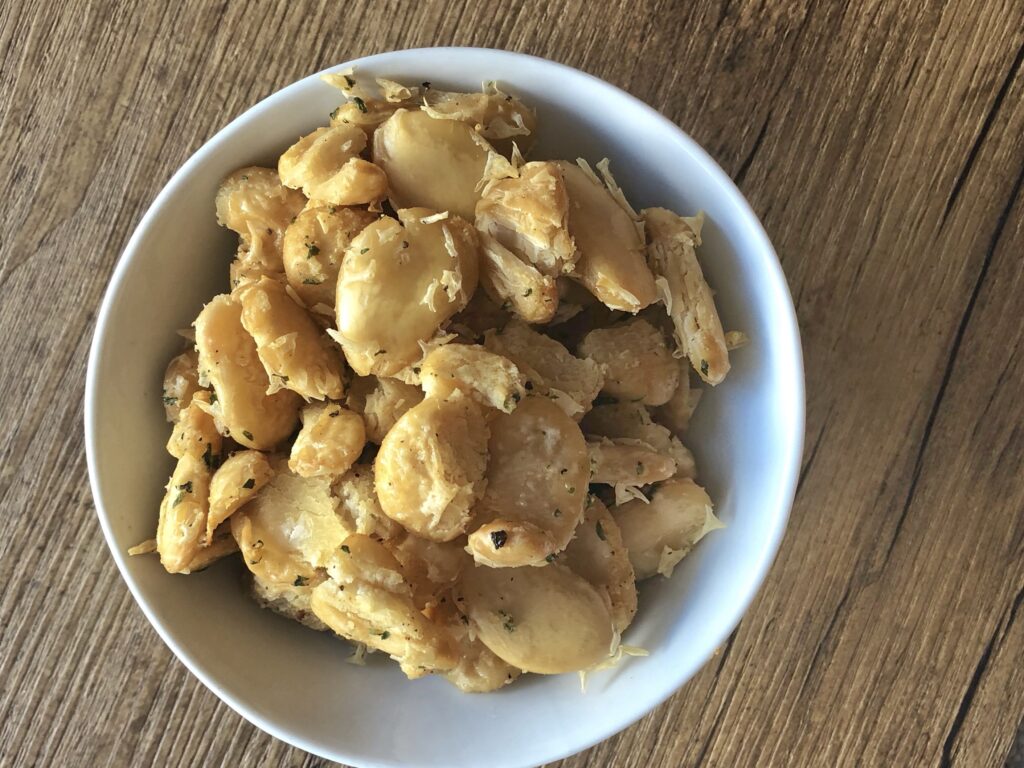 Legumes and lentils … these interesting beans that we often wonder how to cook, other than in a chili. With this recipe, you now have another way to integrate legumes into your repertoire … and we guarantee that they will be all the rage as a summer appetizer or in a pasta salad!
White bean ''chips''
Servings : 4
Preparation : 5 minutes
Cooking : 30 minutes
Ingredients
1 can white or lima beans, drained
2c. olive oil soup
Spices :

Either: vegetable spices to taste (example: ClubHouse vegetable spices without salt) OR
1 tbsp garlic powder soup, 1 tbsp dried parsley soup, salt and pepper to taste
Methods
Preheat the oven to 350F. Cover a baking tray with parchment paper.
Drain the beans and pour into a bowl.
Mix the beans with the olive oil, add the chosen spices, mix again.
Add salt and pepper to taste.
Bake for 30 minutes. The beans should appear a little dry, but not hard to the bite.