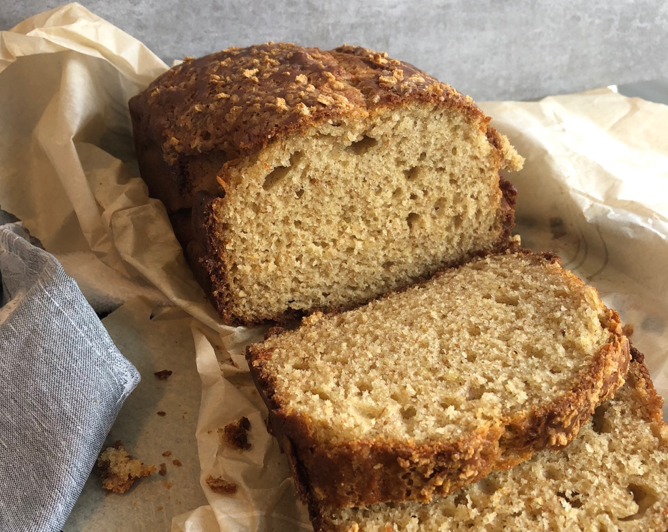 Many of you have asked us for our famous banana bread recipe to eat at any time of the day ! Well here it is!
VIVAÏ Banana Bread
Servings : 10
Preparation : 15 minutes
Cooking : 50 minutes
Ingredients
2 whole eggs
1 1/2 cups unbleached all-purpose flour
3/4 cup brown sugar
3/4 cup plain 0% yogurt
1 tsp baking soda
1.5 ripe bananas
Nutmeg to taste
1/2 tsp vanilla extract
1/2 cup nuts or chocolate chips
Methods
Preheat the oven to 350 ° F (180 ° C).
Mix all the ingredients together for a few seconds with a mixer or a few minutes with a spoon.
Pour into a bread pan greased with a little vegetable (or other) oil.
Bake at 350 ° F (180 ° C) for about 45-50 minutes (varies depending on the power of your oven).
Nutritional values per serving
Kilocalories : 212kcal
Carbohydrates : 36g
Lipids : 5g
Protein : 6g