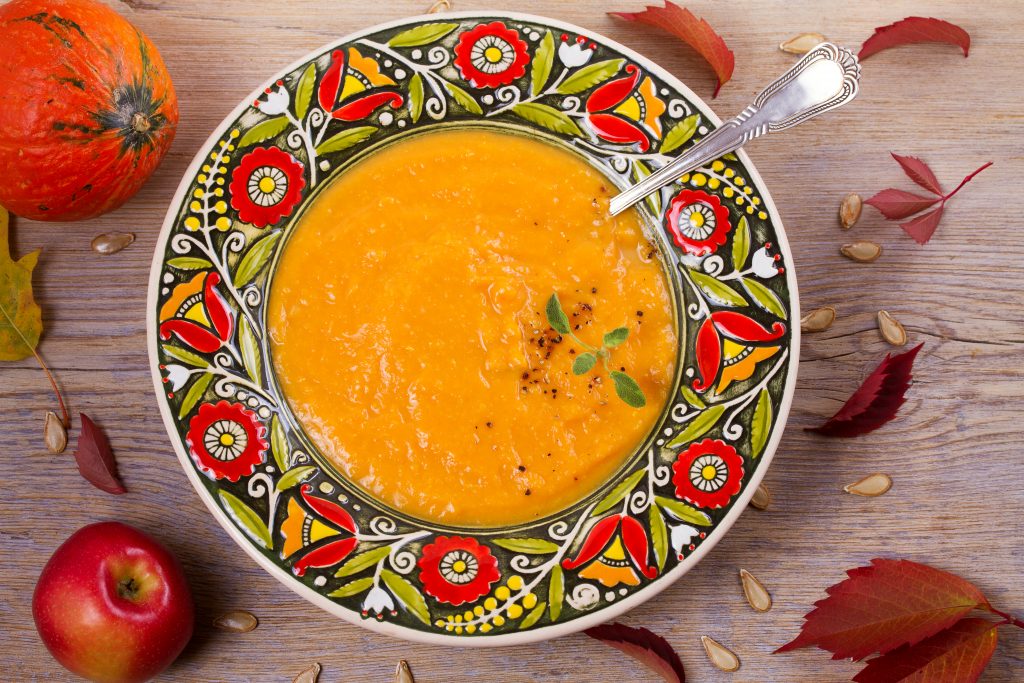 Servings : 6 to 8
Preparation : 25 minutes
Cooking : 20 minutes
Ingredients
1 acorn or butternut squash
4 apples, diced
1 onion, diced
1 potato, diced
30ml (2 tbsp.) butter or vegetable oil
1.5 liters (6 cups) chicken or vegetable broth
Salt and pepper to taste
150 ml (2/3 cup) milk
1 tomato, diced (optional)
45 ml (3 tbsp.) fresh cilantro (optional)
Methods
Peel the squash. Remove the seeds from the squash then cut everything into large cubes. (It takes longer, but the soup tastes better this way).
In a large saucepan, melt the butter, add the squash, apples, onion and potato. Cook until the first drops of liquid appear.
Pour in the broth, then simmer over medium heat for 20 minutes. Add salt and pepper.
When all the vegetables are cooked, put them in a blender, and purée until smooth. Add the milk and mix once again.
When ready to serve, garnish each bowl with the tomato and cilantro.