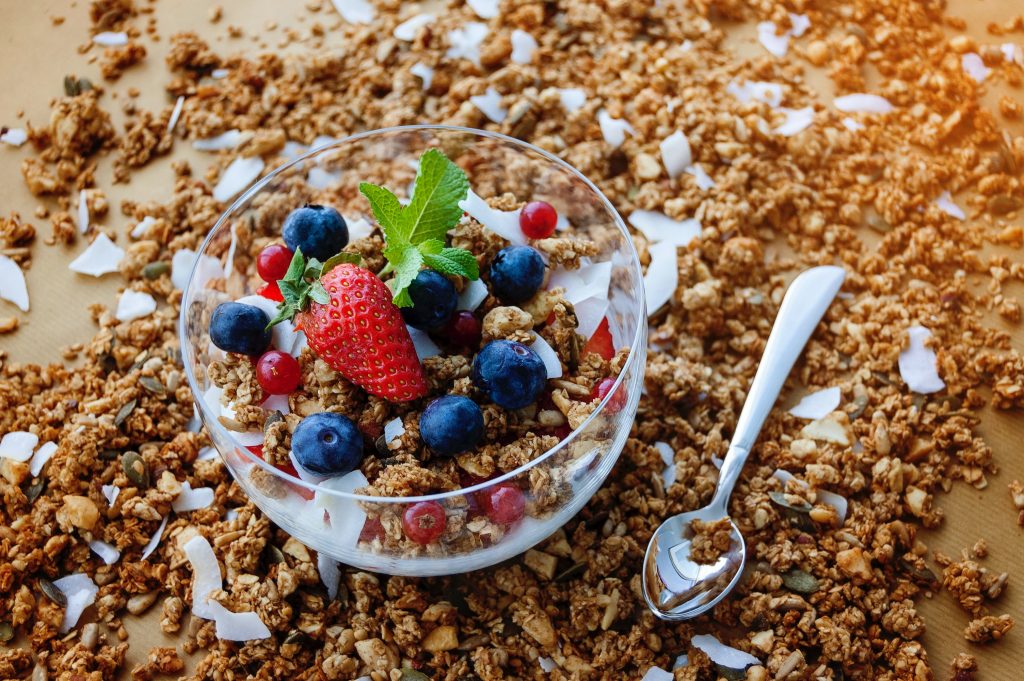 Enjoy this granola with dried fruit and sunflower seeds on a hike or in yogurt, cereal or with berries at home.
Ingredients
4 tbsp (60 ml) corn oil
4 tbsp (60 ml) honey
60 g (1/2 cup) sesame seeds
200 g (2 cups) oats
Methods
Lightly heat the oil and honey in a pan over moderate heat and stir, then add the sesame seeds until golden (2-3 minutes).
Add the oats and cook, stirring, three to four minutes, until the mixture is lightly browned.
Spread on a baking sheet to cool and then separate with your fingers.