Beet risotto perfect for pre-race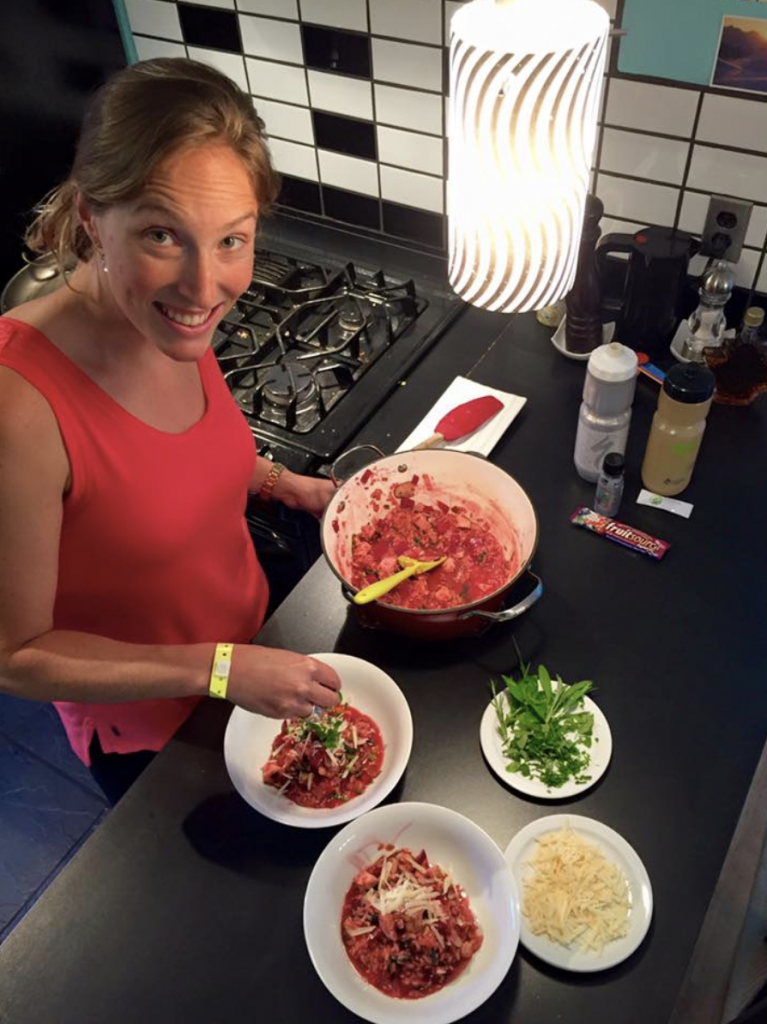 This risotto recipe from our nutritionist Ariane Lavigne the day before her triathlon is perfect for a good glycogen boost! High in carbohydrates and low in fat, in addition to being delicious and different. Now is the time to incorporate beets and all its benefits into your diet!
Good luck for your race!
Ingredients
3 tbsp. (45ml) olive oil
1 leek, cut into rings
1 cup (250 mL) Arborio rice
1/2 cup (125 mL) sherry or white wine
2 ½ cups (625 mL) very hot chicken or vegetable broth
2 small chicken breasts cut into small cubes
1 1/2 cups (375ml) cooked and diced beets
1 bunch of chopped spinach
1 container of sliced Paris mushrooms
Salt and pepper
Grated parmesan
A few leaves of your fresh herbs (basil, oregano, thyme, etc.)
Methods
In a large saucepan, brown the leek in olive oil until translucent.
Add the rice, and mix well to coat all the grains. Add the wine and let reduce.
When the mixture is almost dry, gradually add the broth, a ladle at a time, stirring constantly until the rice absorbs it, and repeat until all the broth is poured into the mixture.
Meanwhile, brown the chicken in a pan for 5 minutes. Then add the mushrooms and spinach until the chicken is cooked through.
Deglaze everything with a little white wine.
When the risotto is finished cooking, add the beets and the chicken mixture. Add salt and pepper to taste.
Garnish with grated Parmesan and garnish with your favorite herbs.