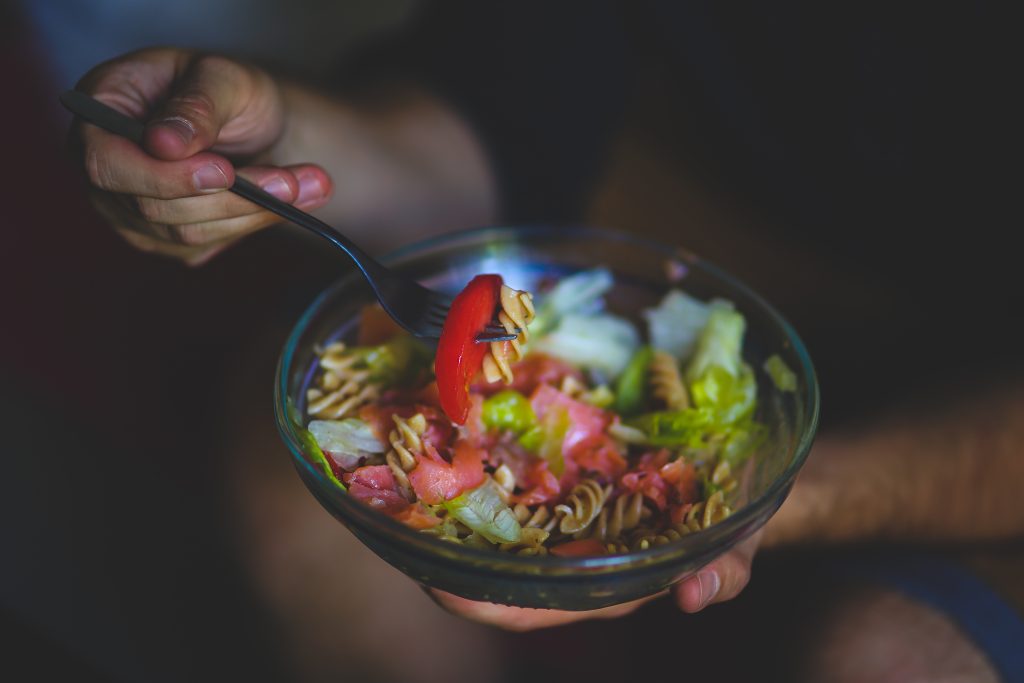 Perfect for a short or day-long hike.
Ingredients
1 tbsp rice wine vinegar
1 tbsp soy sauce
1 tbsp sesame oil
1 tbsp of olive oil
4 cups of cooked pasta
1 orange peeled and diced
1 red pepper, diced
½ cup snow peas, cut into small pieces
2 green onions, finely chopped (shallots)
1 cup of chopped pistachios
Methods
Combine vinegar, soy sauce, sesame oil and olive oil in the bottom of a large bowl.
Add the pasta, orange, bell pepper, snow peas and mix well.
Divide the salad into four small containers to put them in your backpacks.
Put pistachios and green onions (shallots) in another container to garnish your salads just before eating. Don't forget your utensils!