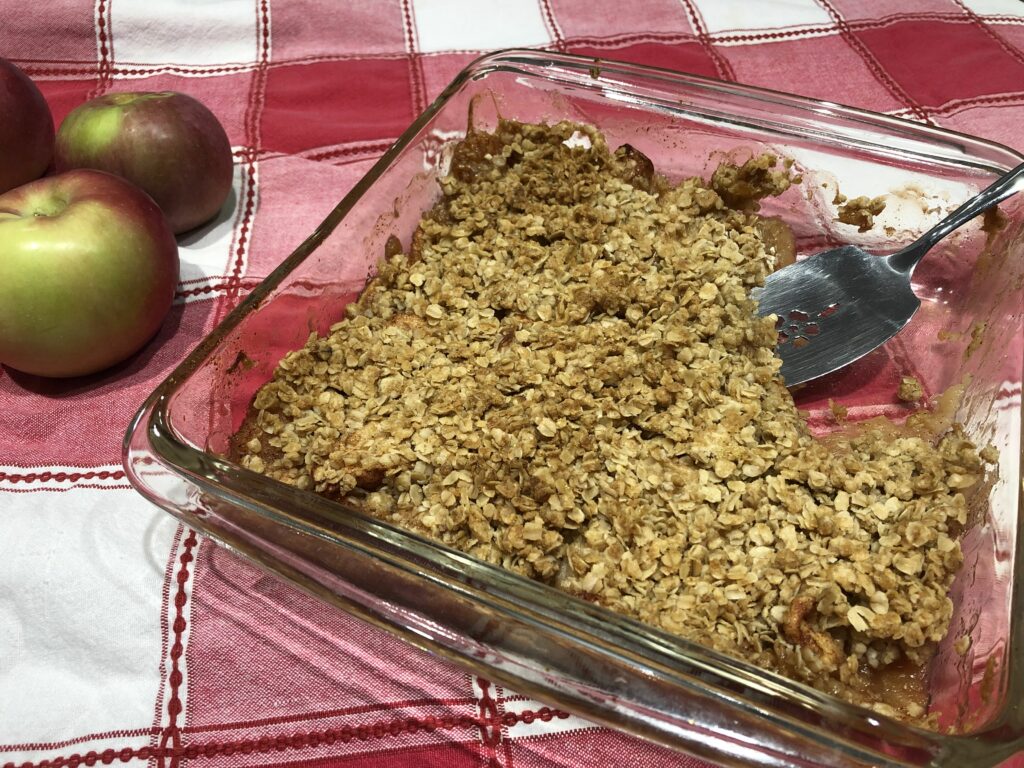 A nice take on the classic apple crumble. Why not eat it as your recovery snack?
Servings : 10
Preparation : 15 minutes
Cooking : 30-40 minutes
Ingredients
6 apples
170 ml (2/3 cup) brown sugar
125ml (1/2 cup) skimmed milk powder
10 ml (2 tsp) Ground cinnamon
170 ml (2/3 cup) almonds
500 mL (2 cups) quick oats
80 ml (1/3 cup) butter
Methods
Preheat the oven to 400 ° F.
Peel and dice the apples.
In a baking dish, combine the apples, half the brown sugar, skim milk powder and cinnamon.
Coarsely chop the almonds and melt the butter in the microwave.
In a bowl, stir in the almonds, oats, remaining brown sugar and butter. Mix until you get a crumbly texture.
Place the oat mixture over the apple mixture. Cook for 30 to 40 minutes, uncovered.
Let stand and cut into 10 portions.