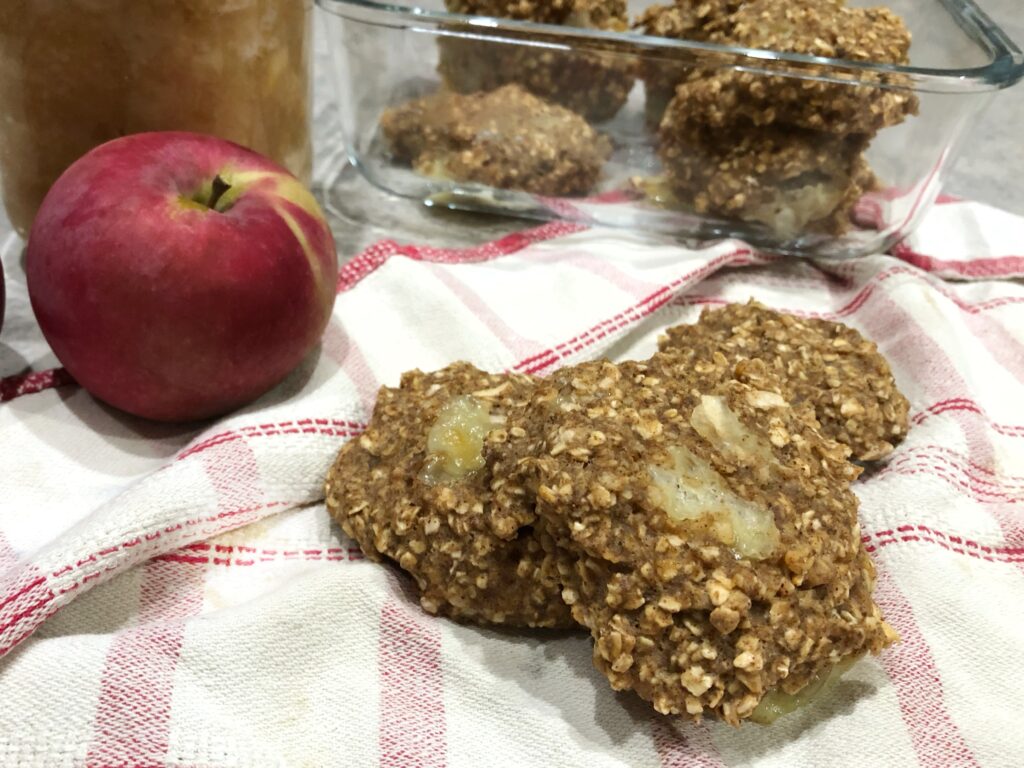 Tired of cooking apple crumble? This recipe will not disappoint AND will help go through your stash that you still have left from apple-picking.
Inspired by: Cuisine Futée Parents Pressés.
Servings : 12
Preparation : 15 minutes
Cooking : 15 minutes
Ingredients
250ml (1 cup) quick oats
125ml (1/2 cup) whole wheat flour
60ml (1/4 cup) brown sugar
30ml (2 tbsp.) ground flax seeds
5ml (1 tsp) ground cinnamon
2.5ml (1/2 tsp) baking powder
60ml (1/4 cup) vegetable oil
125ml (1/2 cup) applesauce
1 egg
½ apple, unpeeled and grated
125ml (1/2 cup) sharp cheddar cheese, grated
Methods
In a large bowl, combine all the dry ingredients. In another bowl, combine the wet ingredients, apple and cheese.
Stir the dry ingredients into the wet ingredients, mixing as little as possible.
Form 12 patties and place on the baking sheet.
Bake for 15 minutes at 350F.