Almond and dates cold muesli for pre-competition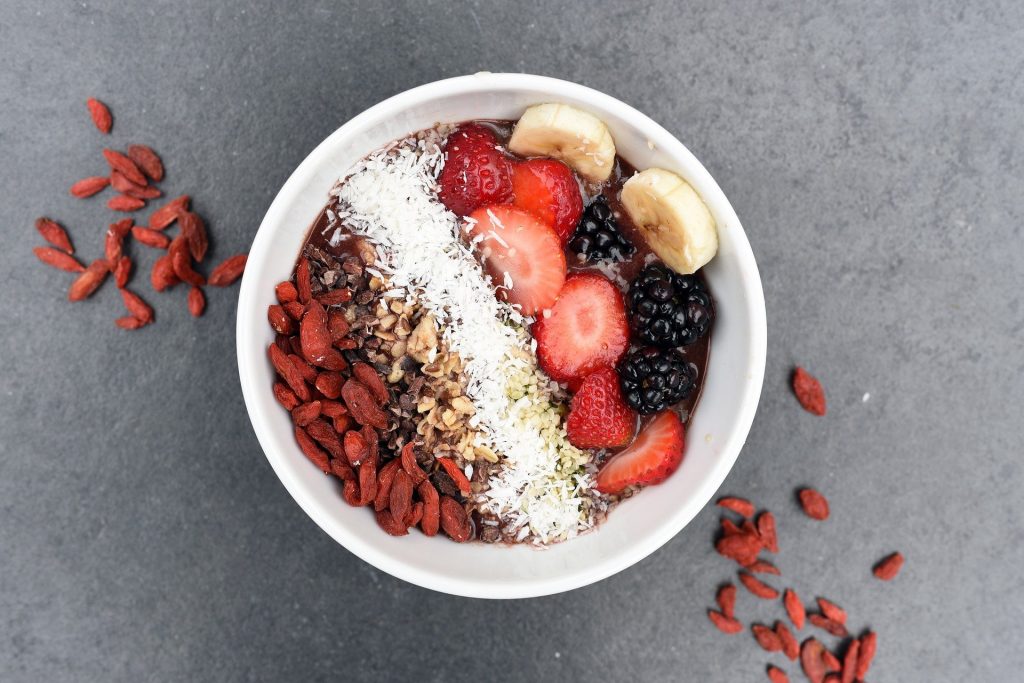 Note : Increase the amounts according to your weight, your appetite or the time before the start of your race. You can also vary the choice of nuts and dried fruits.
Almond and dates cold muesli
Ingredients
½ cup (125 mL) oatmeal
6 small dried dates, pitted, diced
12 plain almonds, whole
1 tbsp (15 mL) honey
½ cup (125 mL) 1% milk
Methods
Combine all dry ingredients in an airtight container.
Pour the milk over it. You need enough milk to cover all the dry ingredients.
Close and place the container in the refrigerator overnight. The milk will be absorbed by the dry ingredients and form a cold oatmeal. Add a little more milk if needed.
Nutritional values per serving
Kilocalories : 432 kcal
Carbohydrates : 70g
Lipids : 10g
Protein : 14g