Oat and cranberry pancakes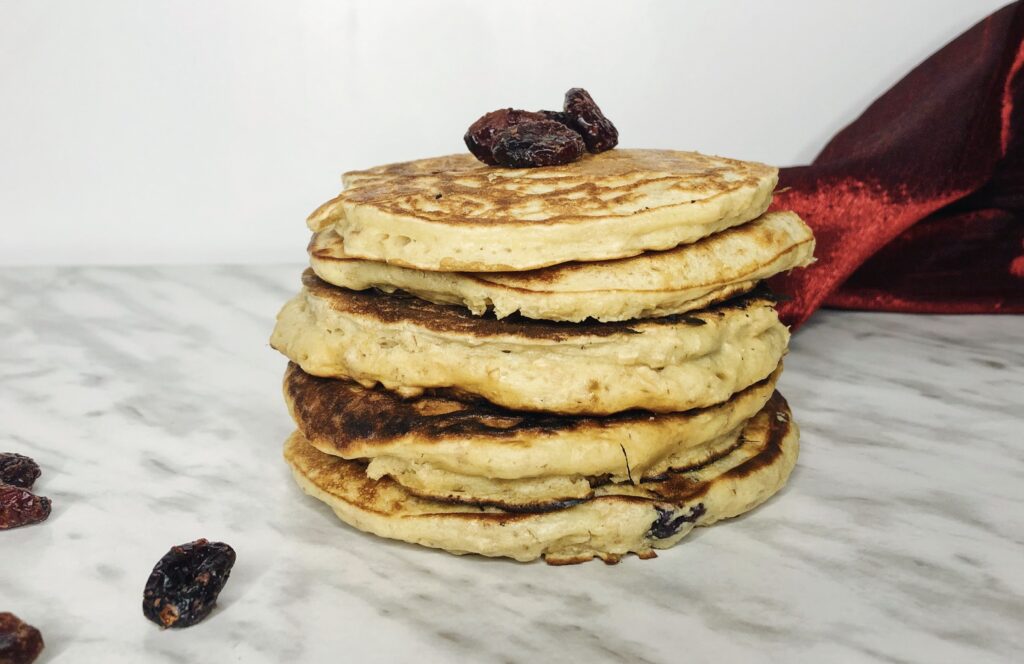 This recipe is different from the homemade pancakes we know: thicker, more filling, with a touch of delicious surprise in the mouth when you bite into cranberries. A must try for your Sunday brunch.
Bonus: you can prepare them ahead of time and eat them on weekdays with Greek yogurt for a full breakfast!
Oat and cranberry pancakes
Servings : 5 pancakes
Preparation : 15 minutes
Cooking : 20 minutes
Ingredients
175ml (3/4 cup) quick oats
125ml (1/2 cup) flour
15ml (1 tbsp) baking powder
80ml (1/3 cup) dried cranberries or raisins
175ml (3/4 cup) milk or buttermilk
1 whole egg, extra large (or 2 egg whites)
½ tsp vanilla extract
Methods
Mix all the ingredients together.
Wait 10 minutes for the dough to rise, then mix again.
Pour about 1/3 cup of the mixture into a greased pan.
Cook over medium heat. Turn over after 3 minutes.
Nutritional values per serving
Kilocalories : 240kcal
Carbohydrates : 44g
Fibers : 5g
Lipids : 4g
Protein : 8g