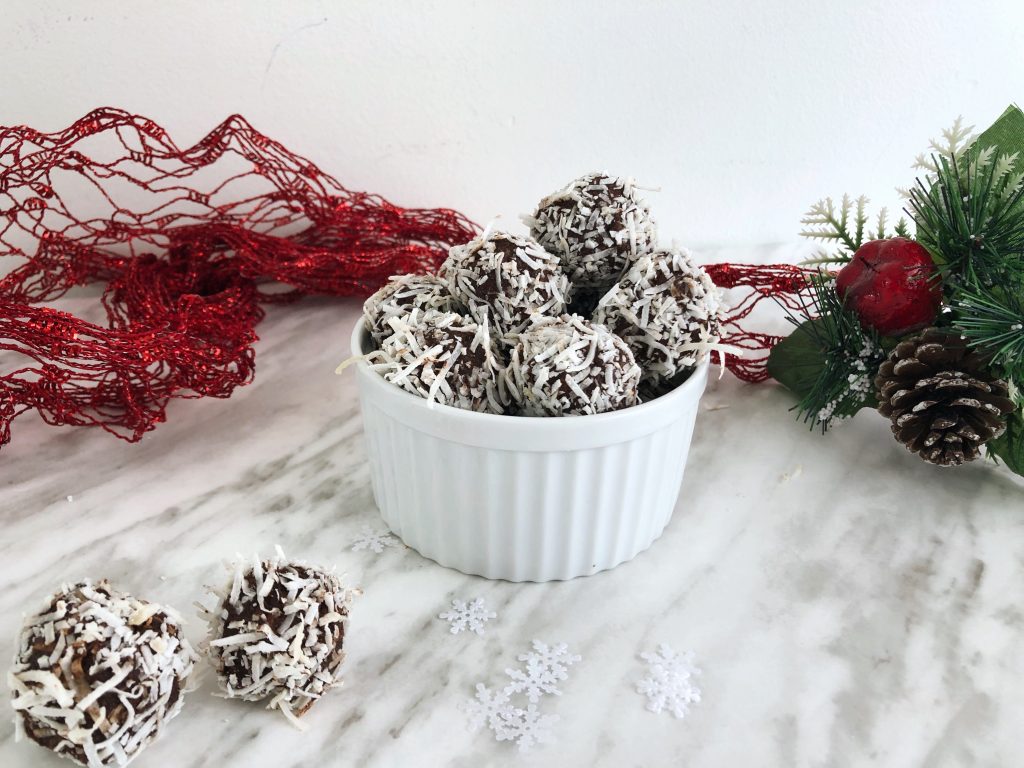 To do (or not) during the Holidays, these truffles are like little balls of energy, ideal to bring on your winter outings!
Nuts and dates truffles
Servings : 18-20 truffles
Ingredients
500ml (2 cups) dried dates, chopped
300ml (1 ¼ cup) water
60ml (¼ cup) cocoa powder
125ml (½ cup) grated coconut, unsweetened
60ml (¼ cup) chopped walnuts
15ml (1 tbsp) Water (only as needed)
A little cocoa powder or grated coconut to roll the truffles
Methods
In a pot, heat the dates in water for 15 minutes.
Pass in a food processor to puree.
In a food processor, combine the date puree with the cocoa powder, grated coconut and chopped walnuts. Add a little water if needed.
Refrigerate the mixture for 1 hour.
Form small balls and roll them in the rest of the coconut or in the cocoa powder.
Store in the refrigerator or freezer for longer storage.