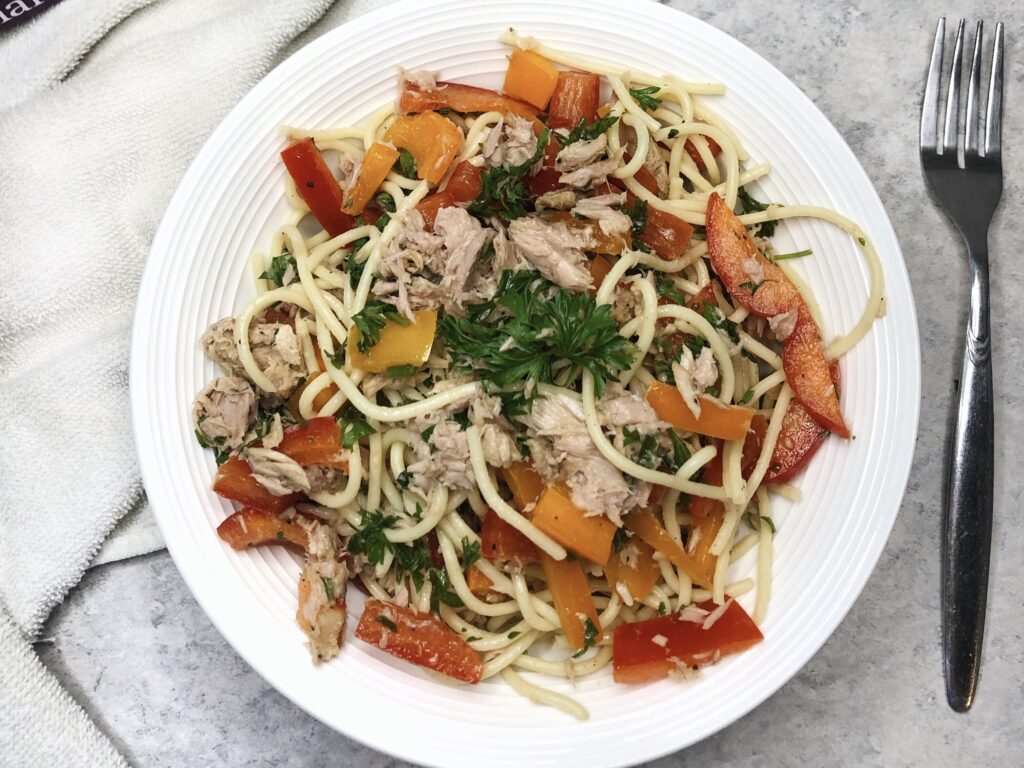 Here is one of our "go to" salads for lunch! It's fast and you can put whatever vegetables you have on hand in it. How does it get any better than this?
Lemon Tuna Pasta Salad
Servings : 4
Preparation : 20 minutes
Ingredients
1/2box Smart Catelli pasta, cooked
2 large cans of tuna in water, drained
1/2 cup (125ml) small cauliflower bouquets
2 colored peppers, diced
1/2 cup (125ml) fresh parsley, chopped
Juice of 2 lemons
3 tbsp (45ml) olive oil
Salt and pepper to taste ⠀
Methods
In a large bowl, combine all the ingredients. ⠀
Serve hot or cold.