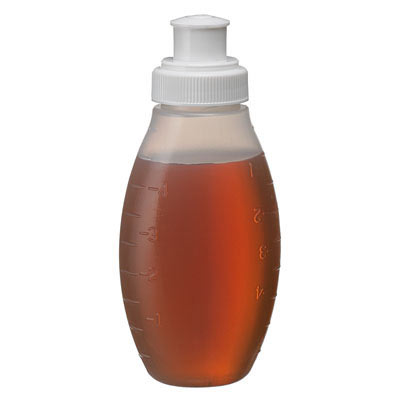 As an athlete, you can also do your part to protect the environment. Avoid over-packaging and pollution of small packets of single-use gels by making your own energy gel, which you will then store in reusable plastic bottles. Here, we like these:
https://www.mec.ca/fr/product/6002-012/Bouteille-compressible-Softflask-150-ml
The advantage of this recipe: this mix can be kept at room temperature.
Maltodextrins : you can find them in natural food stores.
Homemade energy gel
Servings : 4 servings of 30g (1oz)
Preparation : 10 minutes
Ingredients
80ml (1/3 cup) of honey
15ml (1 tbsp) of maple syrup or apricot jam – you can also replace with 1 tbsp of maltodextrins
1ml (1/4 tsp) salt
Methods
Pour into a bottle of energy gel, then fill it with water.
Shake to mix all the ingredients well. Note: Bubble formation is normal.
Nutritional values per serving
Kilocalories : 100kcal
Carbohydrates : 26g
Sodium : 100mg