Hemp seed, a food with multiple benefits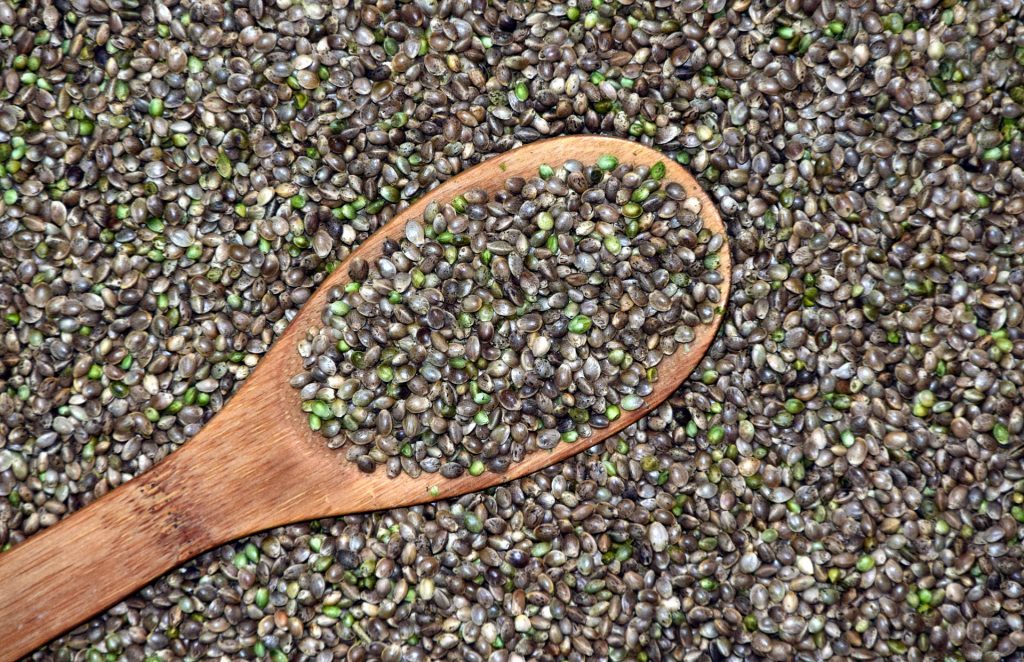 A renewable resource that has been in use for over 6,000 years, hemp has been proven again in Canada in the food industry. Derived from a variety of Cannabis Sativa, hemp is an exceptional food for its nutritional value and benefits.
Hemp in history
Following the ban on hemp production in 1938, it took more than 60 years for the government to lift this ban. It was thanks to fruitful scientific revelations that in 1998 the cultivation of hemp was allowed again; for its textile fibers first, but also for its immeasurable nutritional qualities. Still banned in the United States because of its association with marijuana, Canada has become a big player in the production of hemp. But what about the psychotropic effects? Unlike marijuana, industrial hemp is virtually free from delta-9-tetrahydrocannabinol (THC), the psychoactive substance in marijuana.
Nutritional value and benefits
In terms of nutritional value, hemp seed surpasses several types of seeds such as flax, sunflower and sesame. For example, per 15g serving, hemp seeds provide 4.6g of protein compared to 3g for flax and sunflower seeds.
Hemp seed is also a rich source of alpha-linolenic fatty acid (ALA) which is part of omega-3, and linolenic fatty acid (LA) which belongs to omega-6. These unsaturated fats are said to be essential because they cannot be produced by the human body. As a result, the fatty acids contained in the hemp seed would help lower cholesterol, prevent cardiovascular disease, strengthen the immune system and preserve cell membranes of the nervous system.
How to integrate them into the diet?
With nutty aromas and a crunchy texture, hemp seeds are a wonderful addition to any recipe. To increase the nutritional value of meals and snacks, they can be sprinkled on cereals, salads and yogurt. It is also possible to enrich our flours with these; our cakes, muffins and cookies will then be more nutritious. In short, this food fits everywhere! It is of course possible to eat them without them being mixed with anything else.
Note that after opening the bag, hemp seeds will keep for 6 to 8 weeks in the pantry and up to a year in the refrigerator.
Sources :
www.extenso.org/article/le-chanvre/
www.agr.gc.ca/fra/industrie-marches-et-commerce/statistiques-et-information-sur-les-marches/par-produit-secteur/cultures/legumineuses-a-grains-et-cultures-speciales/chanvre-industriel/?id=1174595656066
www.alimentstrigone.com/fr/nos-produits/chanvre-ecale-biologique-3/
www.ici.radio-canada.ca/emissions/bien_dans_son_assiette/2013-2014/chronique.asp?idChronique=309966