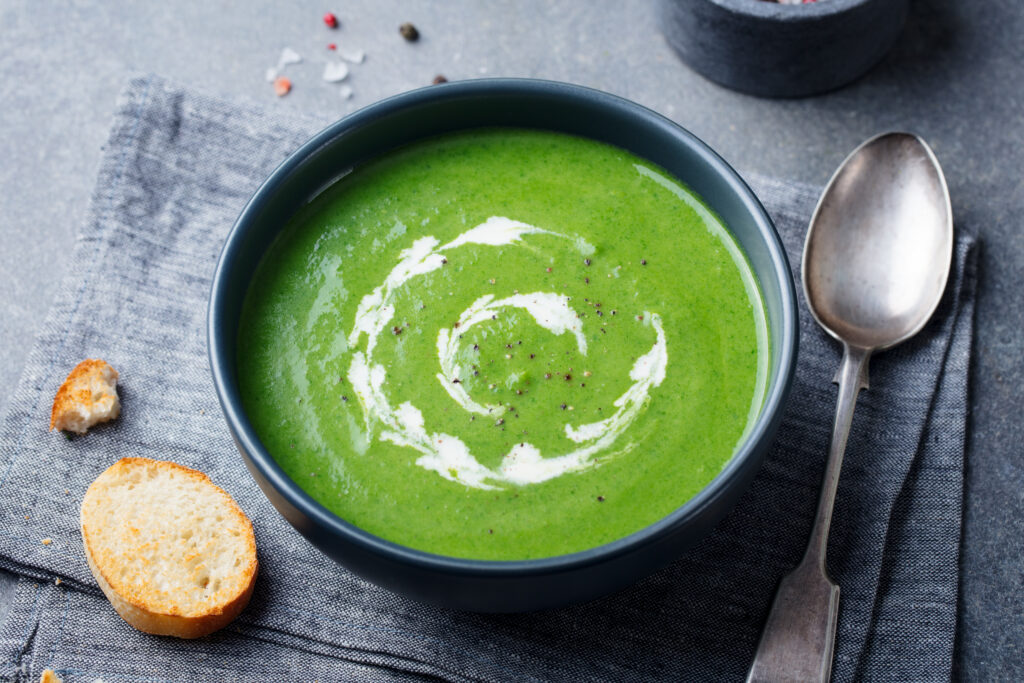 This hearty soup is so comforting in winter and gives you plenty of vitamins!
Green vegetables soup
Servings : 4 to 6
Preparation : 10-15 minutes
Cooking : 25 minutes
Ingredients
1 onion
1 tbsp olive oil
1 broccoli
½ bunch of kale
½ foot of celery
80ml (1/3 cup) dry red lentils
1.25 L (5 cups) vegetable broth
Choice of herbs / spices: cumin, thyme, basil …
Methods
Roughly chop all the vegetables.
In a large soup pot, brown the onion in the oil.
Add all the other ingredients to the pot.
Bring to a boil, then reduce heat and simmer for about twenty minutes. Add broth as needed according to the desired consistency.
Blend with a hand mixer to reduce to a soup.