June 28, 2021
Eating local: for you, for the environment, for others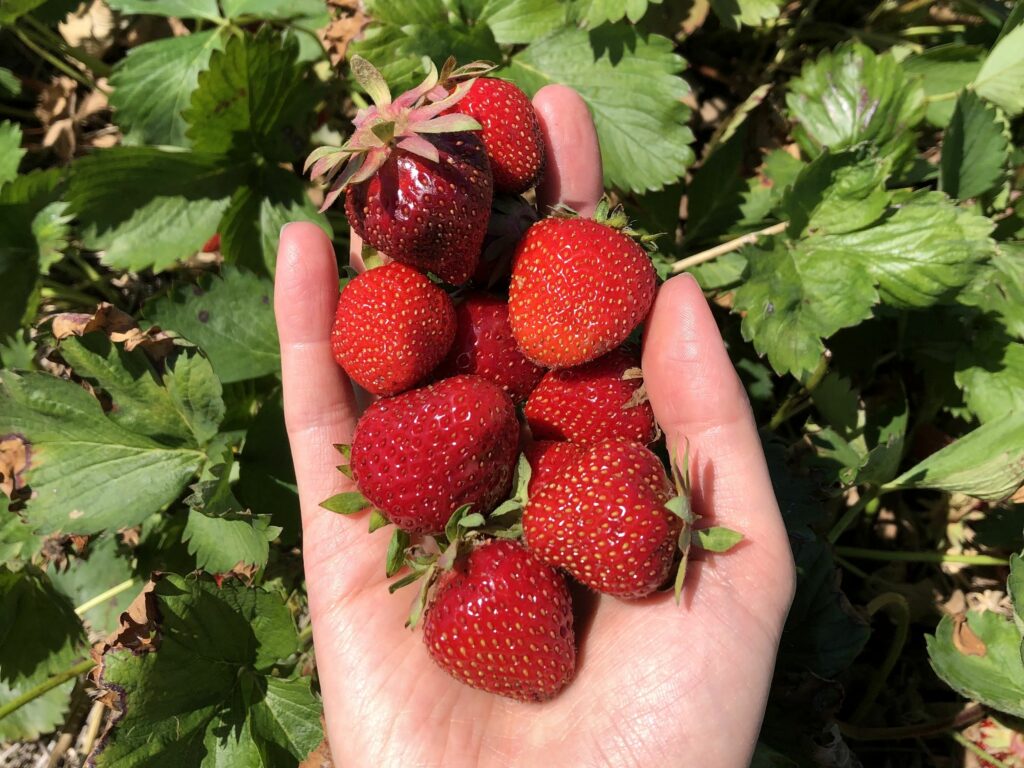 Introducing organic food to our plate means making a more environmentally friendly choice. Organic farming helps maintain soil quality and promotes the biodiversity of agricultural fields. However, are you used to looking at where the food you buy comes from? An organic food that comes from the other side of the planet, although it has been produced in an environmentally friendly way, could have a larger ecological footprint as a result of the route it takes.
We are privileged to have such good producers in Quebec. Buying local not only encourages producers here, but also the use of "short circuits". This current has the effect of eliminating intermediaries between the producer and the buyer, which has a direct influence on the environment. Indeed, this reduces the fumes caused by the transport of goods.
Eat according to the season
Fortunately, some fruits from local agriculture are available year round: apples, leeks, onions, potatoes, swede, mushrooms, tomatoes, cabbage, carrots, beets… The list goes on!
From March, we start to find cucumbers. Then in May, local asparagus and spinach can be found on the shelves.
From June until September, choose artichokes, eggplants, Swiss chard, blueberries, apricots, ground cherries, zucchini, fresh herbs, raspberries, water melon, cantaloupe, blackberries, peppers, etc. Don't forget to go strawberry-picking in June-July!
In autumn, we automatically think of apples! However, we must not forget that this is also the season for squash, pumpkins and cranberries. A good squash soup on a cool fall day … who could say better!
From the first months of winter, take the opportunity to make good stews with potatoes, carrots, mushrooms, rutabaga and onions.
What to do with off-season foods?
Unfortunately, some of our favorite fruits cannot be produced locally. We think of bananas, mangoes and pineapples which come from regions with a tropical climate. The idea is not to deprive yourself entirely of these fruits. We can buy the majority of our fruits and vegetables locally, and supplement with certain foods that come from far away.
Finally, what to do in winter when the variety of foods available is dwindling? Quebec strawberries are so delicious … No need to wait for strawberry season and deprive yourself of this fruit for 10 months. Instead of buying bags of frozen fruit for smoothies, why not pick them yourself in the summer and create a stash of fruit in your freezer for the winter!
Make sure the food is produced locally
Although we have apples from Quebec available year round, fresh strawberries from Quebec in July and pumpkins in October, it is important to verify that the product you are buying actually comes from here. At the grocery store, we can find ourselves in front of strawberries from the United States right next to our strawberries from Quebec. To make sure a food comes from here, look for the "Aliments du Québec" sticker or check the source of the product on the food price poster on the shelf. Note that this logo has changed lately, it is this one: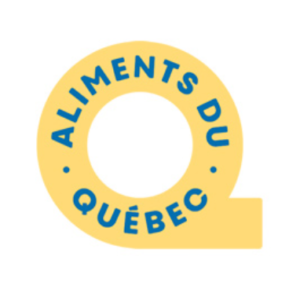 We prefer a food from Quebec to that of Canada, and a food of Canada to that of the United States!
Finally, here is a complete list of seasonal fruits and vegetables available by month of the year.