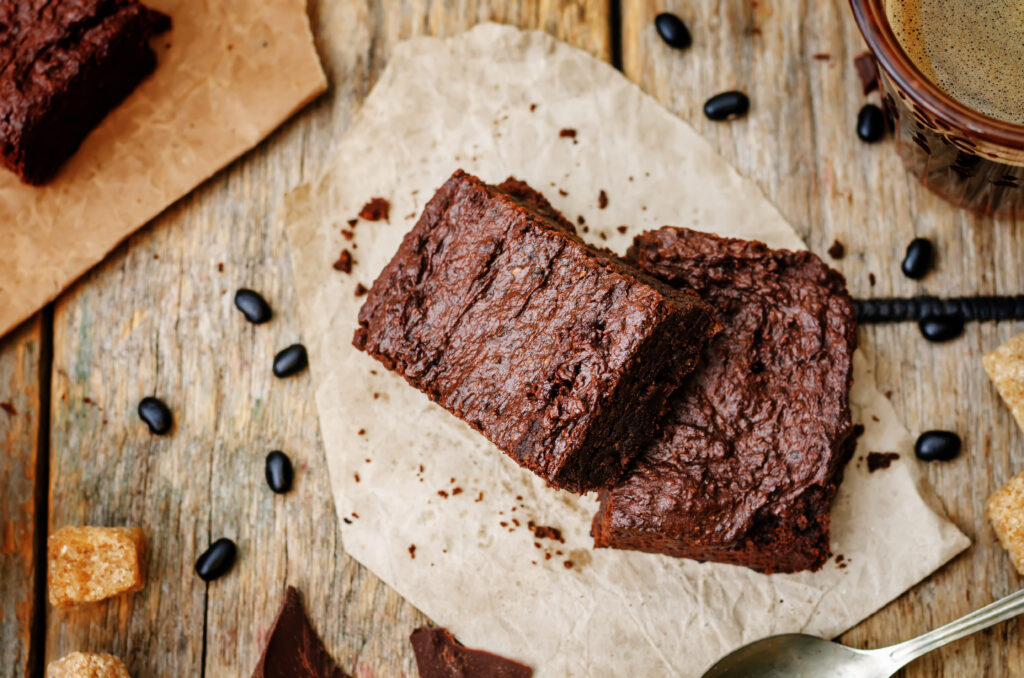 Baking brownies to have more during the week, that's a yes from us… but they are so good that we doubt you can resist them 🙊
Tip: freeze them in individual portions separated by wax paper to defrost them as and when you feel like it.
Vegan brownies
Servings : 12-15
Preparation : 10 minutes
Cooking : 30 minutes
Ingredients
250ml (1 cup) flour
175ml (3/4 cup) sugar
45ml (3 tbsp) cocoa powder
5ml (1 tsp) of baking soda
1 pinch of salt
80ml (1/3 cup) canola oil
125ml (1/2 cup) applesauce
15ml (1 tbsp) vinegar
5ml (1 tsp) of vanilla extract
250ml (1 cup) of original flavored soy beverage
Methods
Preheat the oven to 350F. Line a square pan with parchment paper, or oil well enough.
Combine the dry ingredients in a bowl.
Combine the rest of the ingredients in another bowl.
Stir the dry mixture into the wet mixture.
Pour into the pan
Bake, at 350F for about 30 minutes.