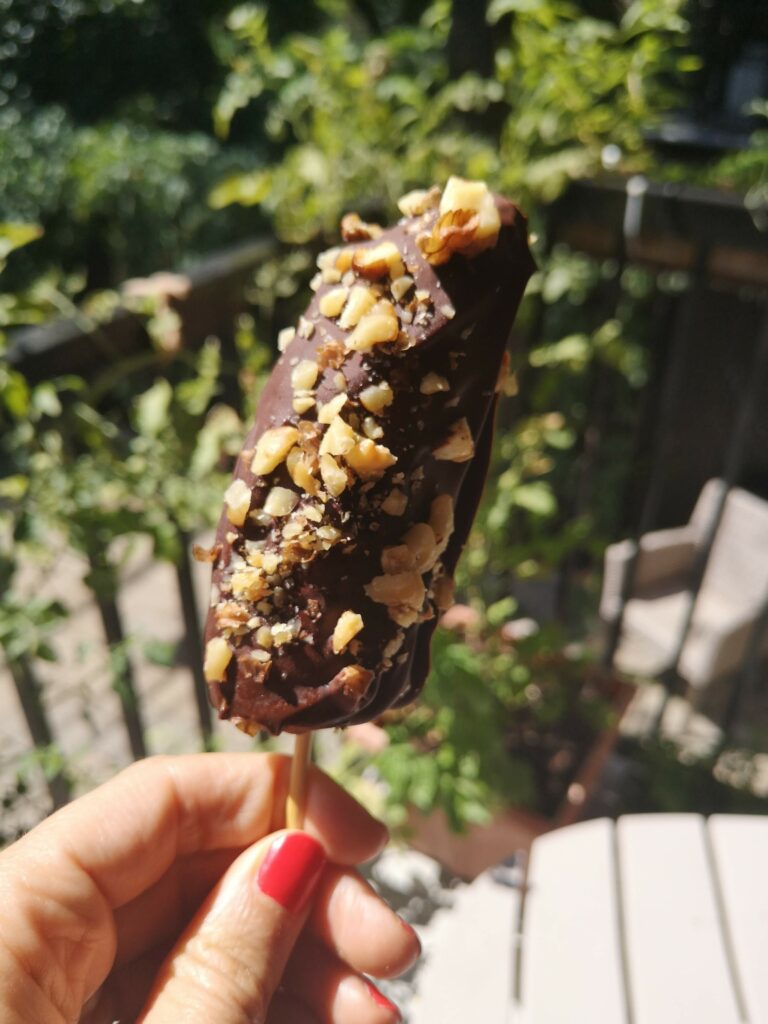 A refreshing AND nutritive snack!
Ingredients
3 ripe bananas (but not too much)
3/4 to 1 cup dark or semi-sweet chocolate
1/3 cup chopped nuts of your choice: walnuts, peanuts, almonds
Skewers or popsicle sticks
Methods
Place a silicone mat on a cookie sheet.
Melt the chocolate in a bain-marie (or in the microwave).
Meanwhile, broil the walnuts 1-2 minutes (for extra crunch!)
Cut the bananas in half and place a stick in each half.
Using a tablespoon, coat the bananas in chocolate, half a banana at a time and place on the silicone mat.
Place the nuts on the bananas.
Freeze at least 2 hours and enjoy!