October 1, 2021
5 reasons to book a nutrition appointment now!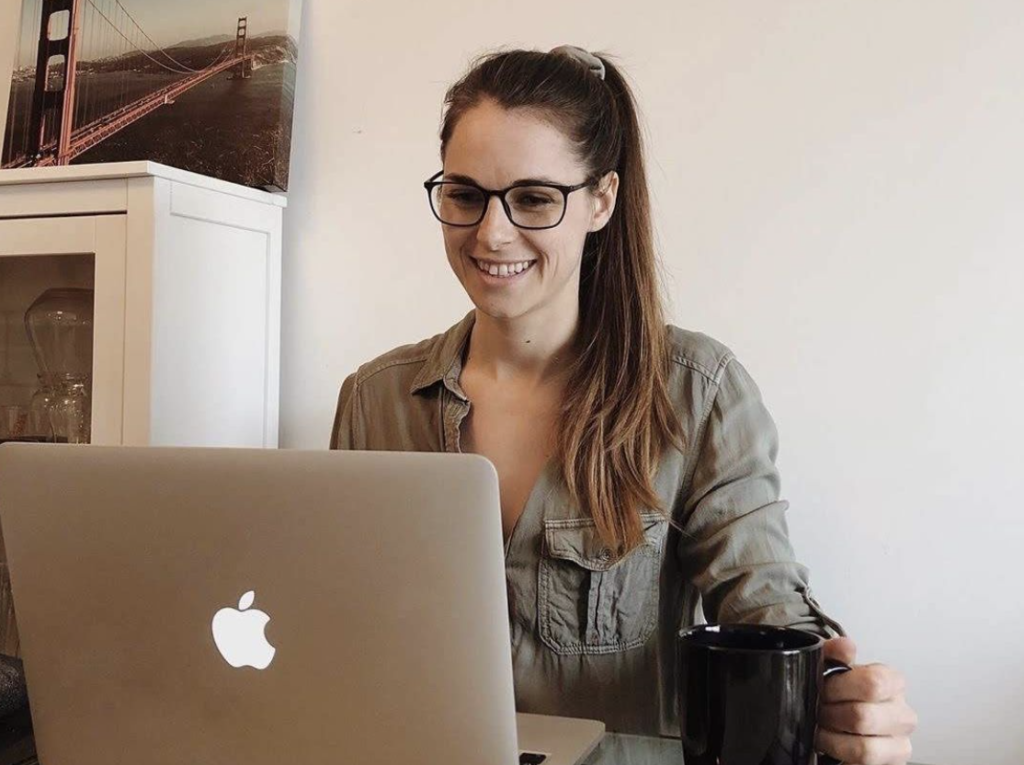 Fall necessarily rhymes with, among other things, the end of the endurance sport competition season. A year goes by quickly, especially when you're caught up in the daily routine with kids, work, etc.
Then comes Christmas and bam!, we meet again at the dawn of competition season. To avoid being in the rush to consult in nutrition when spring arrives (when everyone wants to consult and is fighting for a spot in our schedules!), here are 5 good reasons to start your follow-up in the fall .
1) Work on your weak points
Now that the competitive season is over, you can reflect on what went well and what went not so well. Running cramps? After 3 hours of cycling, did you hit a wall with several hours left to pedal?
Together, we can determine where your sports nutrition gaps are and improve them.
For example, finding sports products that don't make your stomach ache takes several weeks of testing. Hydrating more during an effort seems easy to say, but it takes several practice workouts before it becomes a habit. In short, with the help of a nutritionist, you will be able to dig deeper and improve your skills so that, as soon as the good weather arrives, you can give it your all without worrying about changing your nutrition.
2) Prepare for a change of sport
Do you weight-lift a bit more in the fall? You probably don't spend as much energy as you did during the summer, so you have to think about changing your habits and eating differently.
3) Stabilizing post-competition weight
With a heavy volume of training, it can be difficult to manage weight as the body is constantly under "stress". Managing your weight (whether it's mass gain or weight loss) will be easier out of competition.
In addition, many of you tell us that you gain a lot of weight between seasons. It is normal that your competition weight is not the off-season one, but you should maintain a reasonable weight range around your competition weight.
It is probably necessary to adjust your diet, whether in terms of adjusting your meal plan or managing lifestyle habits. It must also be said that the abundance of fruits and vegetables disappears with the arrival of fall-winter. Eating healthy can therefore be more of a challenge for some people.
4) Getting ready for winter sports
Who here trades in their running shoes for cross-country skis when the snow falls? Did you know that hydrating in winter is just as important as in summer? What snacks will not freeze in the ski lift?
Our nutritionists have several tips to help you enjoy the cold weather with energy!
5) Work on our general lifestyle habits
In the height of competitive season, every minute counts: product testing, hydration, carbohydrate loading, race nutrition planning, weight management, are among the many topics that need to be addressed. It can therefore be difficult to manage these at the same time as sugar cravings, increasing your consumption of vegetables, planning your weekly meals, eating better lunches, recognizing your hunger and satiety signals, etc.
In the off-season, you will certainly have more time to devote to those lifestyle changes that are important to you, but which require a little more time to fine-tune and to get them into your routine. And we will be there to support you every step of the way!
In conclusion, consulting a nutritionist in the fall means being ready in advance so that the fun begins again as soon as the good weather arrives and with the assurance that your toolbox is well stocked to face your competitive season.
To meet with us : [email protected] or 514-287-7272