Corpo and conferences
OffER HEALTH THROUGH PLEASURE TO YOUR EMPLOYEES!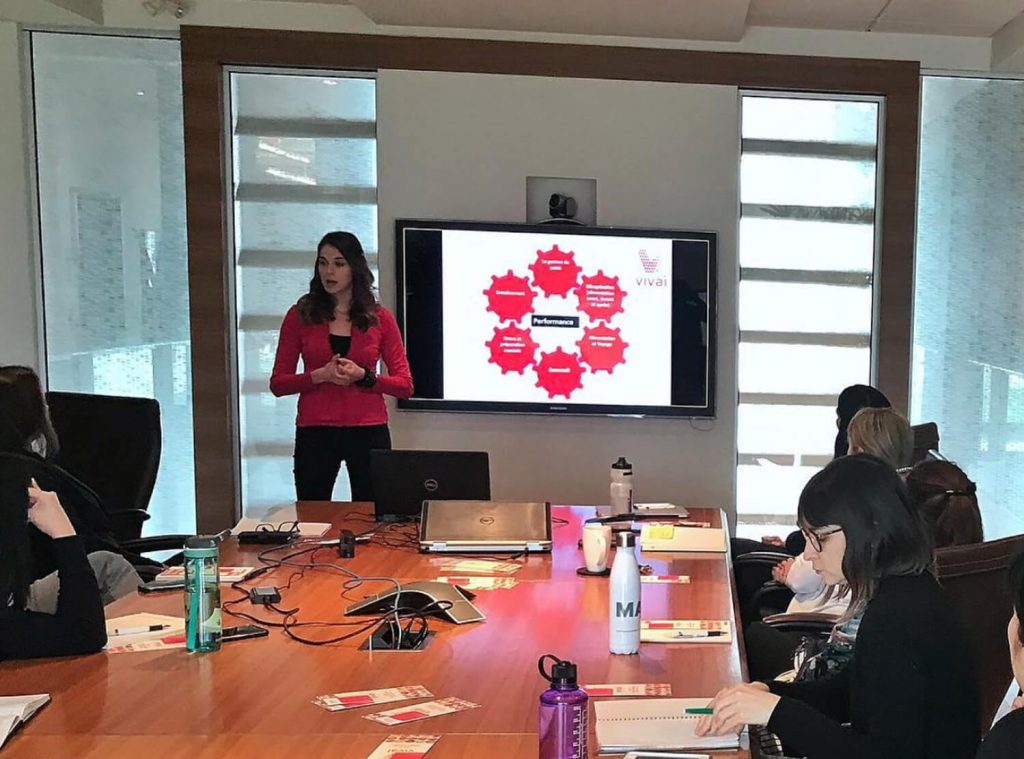 More and more companies have understood the importance of having motivated and healthy employees. A healthy employee with good lifestyle habits brings positive energy and increased productivity to the workplace. It has therefore become a priority for many employers to develop and improve the health and wellness program with the help of the Vivaï team of nutritionists.
Several of the actions undertaken by our team:
Analyze employee challenges on a daily basis.
Plan strategies to develop their skills and abilities to make informed choices.
Integrate other health professionals in order to improve the program, such as kinesiologists and psychologists.
Develop adapted tools, conferences and workshops, online and in person, that can fit into the company's health and wellness program. These also include a series of individual or group nutritional consultations as well as training sessions by kinesiologists.
Among some of our corporate contracts, we find:
Ville de Montreal
Ville de Longueuil
Caisse Desjardins
Magil constructions
Therrien-Couture avocats
Sobeys
Sureté du Québec
Stikeman Elliot
Lolë
MEC
Boutique Courir
Maison de la course
Intact assurance
Investors Group
Sun Life financial
GE Capital
ERP GURU
Chambre de commerce
Laboratoire Biron
Abilis
Macogep
AMT
CESPA
Rolland
René Perron couvreurs
Médecins omnipraticiens
Congrès des Orthopédistes
CSSQ congrès annuel
JTI MacDonald
OHI-AECOM
One Drop
Quantum